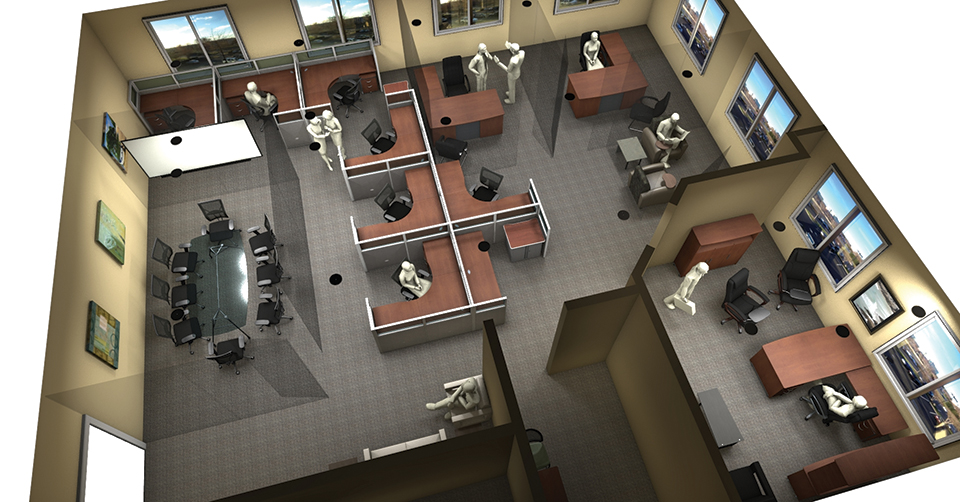 Space Planning & Design
We offer commercial space planning and commercial interior design services. If you want your office to really have that WOW factor when someone steps inside; or if you want to give your employees the best possible environment to be productive. Our space planning and interior design experience will help you choose the best layout to give your office what it needs to be comfortable and conducive to a productive work environment. We also assist property managers with determining the needed space for potential tenants. Or if you just want to ensure your desk you are interested in fits your office. We use the latest design software to transform your space into the best possible functional office you could have. We take the time to learn how you work so that your end result looks and feels it's best.
Commercial Space Planning

Commercial Interior Design

3D Designs

Furniture and Design Consultations

Commercial Flooring

Commercial Carpet

Commercial Paint
At Office Furniture Solutions, we take the time to learn how you work, so we can create an office environment that will boost your employee morale. We will work with you to create the best solutions for your space, keeping in mind the function, aesthetic, and budget. We offer free space planning, 3D renderings, and client consultations, as well as interior design services such as commercial office furniture, flooring and paint, to help you make an environment that is welcoming, productive, and beautiful. Besides the workplace, we offer our services in education, healthcare, and restaurant environments.
Do you want to freshen up your office? Are you beginning to design a new space?
Let us do it for you!
Schedule a consultation today!